Gaalan Michaelson, Intake Counselor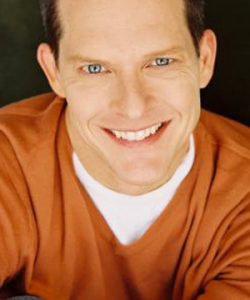 Gaalan Michaelson is an Intake Counselor at Center for Healthy Sex. He is knowledgeable about all of the services and programs offered at Center for Healthy Sex and is familiar with many mental health resources in the Southern California area. His priority is ensuring that clients who call are connected with the best possible support.
In 2011 Gaalan was named Producing Director of The Black Dahlia Theatre in Los Angeles. Gaalan's productions have garnered recognition in the form of Ovation Awards, Garland Awards, Los Angeles Weekly and Los Angeles Critics Circle Awards.
In New York, Gaalan helped Co-Found the Arclight Theater and also Co-Produced the LABrynth Theater Company's workshop production of Jesus Hopped the A Train, by Stephen Adly Gurgis, directed by Philip Seymour Hoffman featuring John Ortiz. Gaalan founded and served as Artistic Director of the critically acclaimed Off-Broadway Theatre, The New Mercury Players where his production of Jodie's Body garnered a Drama Desk nomination as well as entry into the 2001 Sundance Theater Festival, and was selected on the 10 Best Plays Lists of Time Out New York and the new York Daily News ('98-'99). Jodie's Body continues to tour venues nationally and internationally – being critically acclaimed in Jerusalem, Tel Aviv, Haifa, London, Louisville, and enjoyed an 18-week sold-out run in Sacramento.