Giselle Jones, LCSW, MSW, CSAT-Candidate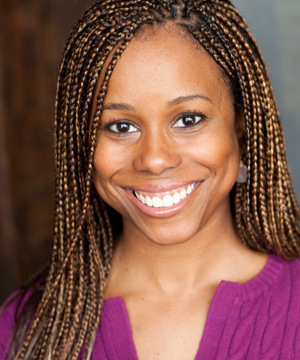 Giselle Jones is a Clinical Associate at Center for Healthy Sex treating women, men and couples with sexual, relational and functional issues. Giselle is a graduate of the annual Sex Addiction Treatment Training course at Center for Healthy Sex. Following a career in entertainment and creative education, she worked as a staff therapist at Didi Hirsch Mental Health services specializing in behavioral issues, depression, anxiety and trauma recovery. Giselle achieved her Master's degree in Social Welfare at UCLA Luskin School of Public Affairs and was the recipient of both the Jannette Alexander Award for clinical excellence from the CA Society of Clinical Social Work and UCLA's Shapiro Merit Award. Giselle received her Bachelor of Arts in Psychology from The University of Western Ontario. Throughout her final year at UCLA, Giselle practiced psychotherapy interning at the Kaiser Permanente Department of Outpatient Psychiatry, implementing cross-model training to serve a diverse caseload of children and families, adolescents, couples, adults, seniors and LGBTQI individuals. She has facilitated groups, including those focused on treating depression, anxiety and couples.
Giselle formerly served as the first Director of Education for the non-profit youth literacy organization, Get Lit-Words Ignite. She has implemented her creative skills to collaborate with psychologists and police sergeants in training NYPD recruits to sensitively manage people suffering from mental illness. She also employed the use of powerful role-play to educate students at UCLA's Geffen School of Medicine in diverse patient interaction and care.
Giselle is passionate about integrating body-mind wellness, and is both a Certified Mindfulness Facilitator (CMF) from UCLA's Semel's Institute of Neuroscience and Human Behavior and a 200-hour level certified Hatha Yoga Instructor with practice in leading asana and breath meditation. LCSW #77482.