Greta Hassel, MFT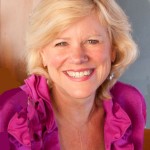 Greta Hassel is a licensed Marriage and Family Therapist specializing in sex therapy with couples and singles in Los Angeles.  She is passionate about restoring intimacy to the "silent epidemic of the sexless marriage" through strengthening communication, healing of trauma and the power of education.  She has been practicing for over 20 years with training that encompasses a strong developmental foundation combined with the latest breakthroughs in transformational technologies.  The adage, "Where you stumble, there lies your treasure" (coined by Joseph Campbell) reflects Greta's approach to symptoms as messengers to be honored and integrated for optimal quality of life and joie de vivre.
Her Masters Degrees in Psychology and Divinity from Fuller Seminary in Pasadena has evolved to an education that includes the lifelong study of Modern Psychology, Ancient Wisdom and Sacred Sexuality.  She has specialized training in the effects of early childhood development on adult functioning with Dr. Althea Horner, Dr. Connie Lillas and Dr. Mark Baker in Pasadena, Ca.   Additional training includes Clinical Sexology with Dr. Patti Britton in Culver City, Integrative Body Psychotherapy with Dr. Marjorie Rand in Manhattan Beach, The Art of Conscious Loving with Charles and Caroline Muir in Esalen, and Tantric Kriya Yoga with Bodhi Avinasha in Los Angeles.
Prior to joining the Center for Healthy Sex, Greta was the Director of Clinical Training at The La Vie Center in Pasadena.  She was a Staff Therapist at Passages Addiction Cure Center in Malibu.  She is the creator and facilitator of "The Fire and the Fragrance" and "Love, God and Sex", weekly empowerment groups for women.  She is the co-creator of  "The Essence of Love Game", and "Night of Love" for couples.  She leads workshops on "Compassionate Communication", based on "Non-Violent Communication.  Professional affiliations include memberships in the American Association of Sex Educators, Counselors and Therapists (AASECT), and in the California Association of Marriage and Family Therapists (CAMFT). MFC 28466.