Piper S. Grant, PsyD, MPH, CSAT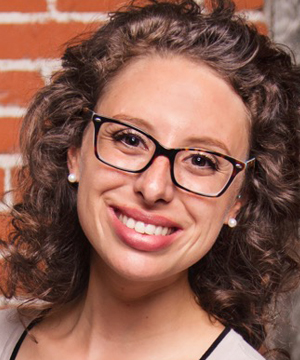 Piper Grant, PsyD, MPH, CSAT is a Clinical Associate at Center for Healthy Sex. She runs the Woman's Intimacy Group on Tuesdays. Piper Grant specializes in working with couples and individuals in healing ruptures within their relationship, overcoming sexual dysfunction, deepening their intimacy, and (re)building a strong foundation within their relationship. She has extensive experience in working with individuals and couples on issues related to sex, intimacy, and trauma.
An AASECT-trained sex therapist, Dr. Grant's work goes beyond the walls of her therapy office. She has spoken internationally at conferences, seminars, and academic institutions. She regularly engages in community outreach and speaks within public forums on issues related to sexual health, HIV prevention, talking with teens about developing a healthy sexuality, and women's issues.
Having studied at University of California Santa Barbara, University of California Los Angeles, and Alliant International University, Dr. Grant has extensively studied reproductive health, the physical and psychological facets of human sexuality, how traumatic sexual experiences both mentally and physically impact future sexual relationships, and the realms of clinical treatment for sexual dysfunctions. PSY #28164