Tracy Zemansky, Ph.D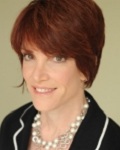 Dr. Tracy R. Zemansky is a licensed Clinical Psychologist (PSY21760), licensed Marriage and Family Therapist (MFC31536), and Clinical Sex Addiction Therapist, with a private practice in Santa Monica, California since 1992.  She specializes in treatment of both substance (drugs, alcohol, food) and process addictions (sex, gambling, internet use/gaming, exercise, spending/shopping, shoplifting), as well as trauma, grief and loss, violence, abuse, disfigurement, and cross-cultural issues; she also works with sex offenders.  Dr. Zemansky's work is grounded in both psychodynamic and family systems theories; she works with individuals of all ages, couples, families, and groups. She received her Ph.D. in Clinical Psychology from Fielding Graduate University in Santa Barbara, California, an APA Accredited program.  She has Master's degrees in Clinical Psychology (Fielding Graduate University), Marriage and Family Therapy (Phillips Graduate Institute, Woodland Hills, California), and Psychology-Philosophy (Academia Europea CRS-IDEA, Bergamo, Italy).
Dr. Zemansky is also recognized as an expert in working with impaired healthcare professionals, having facilitated groups for the Medical Board of California's Diversion Program from 1998 through 2008, when that program closed.  She is one of the founding members of Pacific Assistance Group (PAG), and its current President; she currently runs Healthcare Professionals Groups in Los Angeles and the Inland Empire, CA.  Since 2008, PAG has been the largest, most comprehensive program for impaired healthcare providers in California, providing services in 13 cities. Dr. Zemansky frequently presents on addiction, ethics, and group psychotherapy; she consults in the United States and internationally on development and implementation of Interventions, Monitoring, and Short and Long-term Treatment Programs tailored for healthcare providers, other highly trained professionals, and high-profile individuals.
Dr. Zemansky provides psychological testing, assessment, and evaluations for both clinical and forensic purposes, and is known for her insightful, clear, user-friendly psychological reports.  She is one of the very few Los Angeles area Psychologists to offer Therapeutic Assessment, which is a collaborative process developed by Dr. Stephen Finn and colleagues, using psychological testing as a brief, focused intervention, to help clients understand and take action to help make changes in areas where they feel stuck. For more information see www.therapeuticassessment.com.
Email: drzemansky@gmail.com