Psychotherapy Networker Class
Learn the most effective sex addiction treatment strategies through the Psychotherapy Networker online sex addiction training class, presented by Alexandra Katehakis, Certified Sex Addiction Therapist and Certified Sex Therapist. Explore the symptoms of sexual addiction and learn the most effective treatment strategies.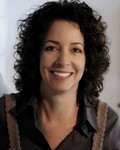 Alexandra Katehakis, M.F.T.
CE Credits: 4
Audio Only: MP3 Download: $39
Audio Only: CDs: $49 (+$5 Shipping)
Add 6 CE Credit Hours: $39


Course Description
When sexual addiction first appeared as a clinical problem, most therapists thought of it as an oddity–out of their scope of practice, and a problem they should refer out. Increasingly clinicians are seeing this problem in their practices and want to address it, but don't know where to begin. This course for both beginning and intermediate clinicians will cover the definition of sexual addiction, the etiology of the problem, initial assessment, diagnosis, and treatment protocols. Organized around Patrick Carnes's task-centered approach, the course will analyze the actual steps and components of the treatment process to enhance the understanding and application of clinical skills in working with this population. The order in which the material is covered will model the sequence of steps one would follow in actual practice when helping a patient achieve sexual sobriety.
Meet the Instructor
Alexandra Katehakis, M.F.T., a certified sex addiction therapist and certified sex therapist specializing in the treatment of sexual addiction, is the founder and clinical director of the Center for Healthy Sex in Los Angeles, California. She's the author of the forthcoming Erotic Intelligence: Igniting Hot, Healthy Sex While in Recovery from Sex Addiction from HCI Publications.
Course Contents
Session 1: What's the Problem? Sexual impulse disorders * Addictive behaviors * The cycle of addiction * The role of power and control
Session 2: Etiology and Family Dynamics * The role of family constellations and dynamics * Early-attachment trauma as a drive for addictive sexual patterns * The contributions of the addict's core beliefs
Session 3: Assessment * Completing a clear and specific psycho-social-sexual assessment
Session 4: Treatment Recommendations * Setting clear goals from session to session * Specific tasks * Recommended reading * 12-step resources * Treatment centers * Relapse prevention
Learning Objectives
Define and understand sexual addiction and it's etiology as related to family-of-origin issues.
Learn how to conduct an initial assessment, understand homework assignments, and progress to more advanced interventions.
Understand co-morbid disorders and addictions and the importance of proper psychiatric evaluation in the development of a treatment plan.
Define the basics of a treatment plan, including creating a sexual sobriety plan and other tasks to break through denial.
Recommended reading:
Out of the Shadows: Understanding Sexual Addiction by Patrick Carnes, Ph.D.