Women's Intimacy Groups
Center for Healthy Sex offers weekly Intimacy Groups for women who are ready to experience more fulfilling levels of intimacy and healthy sexuality in relationships.
Learn to understand and honor an authentic self within relationships
Feel better about your romantic relationships
Deconstruct cultural beliefs about sex, love and femininity
Develop authentic emotional intimacy
The Women's Intimacy program at Center for Healthy Sex takes a unique approach to treating women's relational issues. With individual, couple, group, and intensive therapy for women's intimacy, CHS offers support for women who find themselves in problematic relationship patterns or continue to seek emotionally unavailable or inappropriate partners.
For a more intimate experience, space is limited to 7 group members.
Current Schedule:
7:00 – 9:00 pm | Thursdays | $65
Group Leader: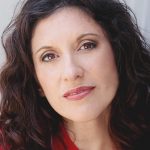 Jayme Waxman, MFT, has in-depth training in human sexuality education. She graduated with her M.A. in Counseling Psychology from Santa Clara University and with her M.Ed. in Human Sexuality Education from Widener University in Pennsylvania. She is currently completing her Ph.D. in Human Sexuality Education from Widener University. LMFT #94314.
Visit our group therapy schedule page for our current schedule of all group programs. We invite you to call CHS to register or for more information @ (310) 843-9902