Healing Betrayal Trauma Group
Center for Healthy Sex offers a weekly Healing Betrayal Trauma Group for partners who have been traumatized by the addictive sexual behaviors of their partner.
Gain support to begin to heal, restore and repair from the wounds of betrayal trauma
Repair trust
Heal from the trauma of discovery
Set boundaries and improve communication
Understand healthy disclosure – "What do I need to know?"
Develop mindfulness skills to manage overwhelming emotions
The Healing Betrayal Trauma program at Center for Healthy Sex takes a unique approach to treating relational trauma issues. With individual, couple, group, and intensive therapy, CHS offers support and healing for partners.
For a more intimate experience, space is limited to 7 group members.
Schedule:
11:00 am – 1:00 pm | Thursdays | $85
Group Leader: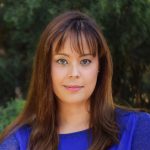 Nikki Nolet, MA, is a Registered Associate Marriage and Family Therapist, a registered PREPARE/ENRICH facilitator, and has training that reinforces her approach through studies that mix in Attachment Theory, Gottman Therapy, Emotionally Focused Therapy, IMAGO Relational Therapy and Encounter Centered Therapy. Nikki is a team member of the Critical Incident Stress Management Team at Cedars Sinai Hospital. Nikki has run groups on Parenting and has worked with both children and adolescents in the Los Angeles School District. Registered Associate Marriage and Family Therapist #84236. Supervised by Alexandra Katehakis, MFT MFC #36902.
Visit our group therapy schedule page for our current schedule of all group programs. We invite you to call CHS to register or for more information @ (310) 843-9902