Facing Heartbreak Skype Coaching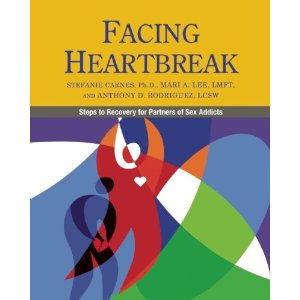 Our Facing Heartbreak Skype Coaching is for those who have been affected by their partner's problematic sexual behavior. This Skype Coaching program can help you learn about your partner's sexual addiction and what you can do for yourself to begin to heal from the betrayal and pain. The Partners Support Skype Coaching is available online for your privacy and convenience. Get affordable help fast!
 Call (310) 843-9902 to register
Based on the workbook Facing Heartbreak by Carnes, Lee and Rodriguez, this Skype Coaching program offers the opportunity for all English speaking partners around the world to get the education and support they need to navigate their partner's addiction. Over the course of 12 weeks, you will be taught by a coach who specializes in working with partners of people who are sexually addicted. Each week, she will be educating you about the effects a partner's addiction can have on their loved ones, and how to navigate your recovery from the deep wounds that have been inflicted on you.
This program will teach you how to:
Cope with the multitude of feelings that can stem from betrayal
Learn to identify and change unhealthy patterns within intimate relationships
Redefine sexuality as a vehicle for healthy self-expression and fulfilling intimacy
Build a support network for you to realize that you're not alone in your struggles
All coaching sessions are set as individual one hour appointments.  The cost is $1200 for a 12 week commitment which includes 12 hours of coaching.  For US students, the workbook is included in the cost of the class; international students must order the workbook online. You can speak with an intake counselor at 310-843-9902, who can help you register or answer any questions.