Facing the Shadow Skype Coaching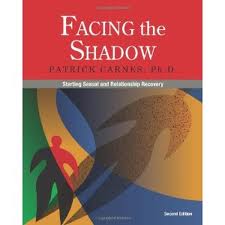 Our online sex addiction Skype Coaching can help you learn to identify your triggers before you take regrettable actions. The Facing the Shadow Skype Coaching is available online for your privacy and convenience.  Get affordable help fast!
Call (310) 843-9902 to register
Based on the book Facing the Shadow by Patrick Carnes, Ph.D, this coaching program offers the opportunity for all English speakers around the world to take part in weekly Skype Coaching.  Join a sex addiction specialist every week to personally guide you through recovery.  Over 12 weeks, participants will accomplish seven recovery tasks and develop the skills necessary for long-term recovery.
This Skype Coaching program will:
execute step-by-step techniques which have helped thousands of recovering sex addicts
teach you how to stop destructive sexual patterns such as infidelity or excessive use of pornography
help you to understand addiction and how to break through obstacles which prevent your recovery
build a support network for you to realize that you're not alone in your struggles
All coaching sessions are set as individual one hour appointments. The cost is $1200 which includes 12 hours of coaching.  For US students, the workbook is included in the cost of the class; international students must order the workbook online. To register, call the CHS office at (310) 843-9902. You can speak with an intake counselor who can help you register or answer any questions.