Clinical consultants are dedicated to supporting Center For Healthy Sex to provide excellent, comprehensive sex therapy and sex addiction therapy to clients.
---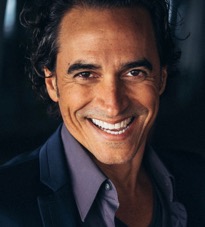 Diego Wallraff, Clinical Consultant
Diego Wallraff facilitates the experiential sessions for the intensive programs at the Center for Healthy Sex. Diego moves fluidly between the Performing Arts and… read more.
Email: diego_bodywork@yahoo.com
---
Rouel Cazanjian, Clinical Consultant
Rouel Cazanjian is a proud experiential workshop facilitator for the intensives at Center for Healthy Sex. Rouel has over 30 years experience as a…read more
Email: therabody@aol.com
---
For the bio of Clinical Director Alexandra Katehakis, click here.
For the bios of Clinical Associates, click here.
---