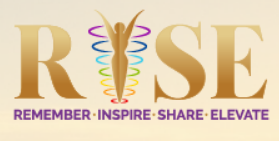 Alexandra Katehakis, PhD, MFT, CST-S, CSAT-S, will be one of 30+ experts presenting at the RISE Summit on the theme From Victim to Victor.
If you are interested in learning how to transform your pain into peace, power, purpose, prosperity, and pleasure, then this FREE online Summit is the right fit for you.
Once you have registered you will receive a daily email, from August 16-22, containing all the speakers headlined for the day.
To register for the RISE Summit simply click here.