October 29, 2018 @7:30pm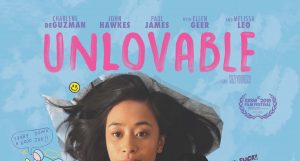 Join Center for Healthy Sex for a free private screening of Orion Classics' UNLOVABLE. The film follows a sex and love addicted woman who learns what real intimacy is when she starts making music with a reclusive man. Panel to follow with writer/star Charlene deGuzman and director Suzi Yoonessi.
Questions? Please call our intake line at (310) 843-9902.