Our Recovery Zone online coaching class is for those who are well into their recovery from sex addiction and are ready to dive deeper into their past and sees how and why it carries into their present.
Call (310) 843-9902 to register
Based on the workbook Recovery Zone by Patrick Carnes, this online coaching program is designed to help you with the support of your coach, continue to strengthen your path towards recovery and help you create long-term changes using various self-examination processes.
Through a series of 12 individual coaching classes, your coach will help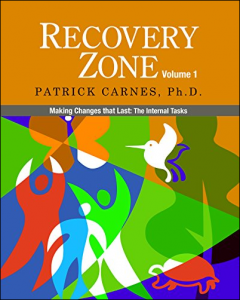 you:
Understand how your past plays out in the present and how you can move toward long-term change
Receive critical tools for maintaining change over time
Create a new narrative and new meaning about your past as you create safety and focus on purpose
Appointments for Online Coaching are scheduled on an individual basis for your convenience. For more information, please call the CHS office at 310-843-9902. You can speak with an intake counselor who can help you register or answer any questions you may have.
Cost: Two Payment Options
Pay-as-you-go for $150 per 50 minute class
Pre-pay $1,600 for all 12 classes   (Save $200)
We welcome your calls every day at 310-843-9902, to help you register or answer any questions.
All payments for class registrations and appointments are non-refundable. If you need to reschedule an individual class within your class package, we require 24 hours advance notice. The full class fee will be charged for late cancellations or missed classes.