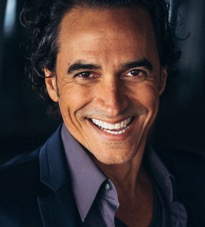 Diego Wallraff facilitates the experiential sessions for the intensive programs at the Center for Healthy Sex.
Diego – a Colombian/German hybrid – moves fluidly between the Performing Arts and the Healing Arts.
When not on stage or on a TV/film-set he dedicates his energy to supporting fellow humans overcome a variety of challenges.
He applies his skills as a master bodyworker (30+ years) and sex & relationship coach – he also holds certifications in various modalities: Sexological Bodywork, Shiatsu, Yoga, Tantra, Breathwork and Sound Healing.
Aside from one-on-one work with private clients in the field of sexual healing he also leads personal growth workshop for larger groups worldwide with the focus on empowering people to step into heart centered leadership.
"For me sound healing and breathwork is pure medicine!"
Contact:
Email: diego_bodywork@yahoo.com
www.onsetintimacycoordinator.com