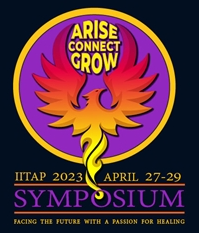 The IITAP Symposium is an annual event in which members of the IITAP community gather to share ideas and learn of the latest research. Keynotes include experts in the field of trauma treatment and addiction. 
This year, Alex Katehakis, Ph.D., will present on the topic Walking in Your Shoes: Tracking the Inherent Wisdom of the Body on Thursday, April 27th from 4:00-5:30pm. 
Click here to register and view the full symposium schedule. 
Please note: The IITAP Symposium provides intermediate and advanced training in addiction and trauma treatment. Therefore, registration is restricted to IITAP certified members and candidates-in-training. Those new to IITAP must have attended a CSAT, CPTT, or PSAP Module 1 training prior to the Symposium in order to register and attend.