CSAT Practice Essentials
Treatment Documents
Make sure you're set with all the forms you'll need for a successful CSAT practice. See examples of various forms below, and feel free to use them or adapt them to your purposes.
---
Books and Resources
Have a list of books and resources readily available for your clients to aid in their successful recovery. Click here to view our recommended reading list
---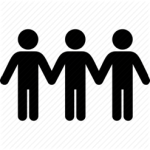 Twelve Step Resources
Research and create a list of the various Twelve-Step programs available in you area. Keep some Twelve-Step pamphlets readily available for clients.
---
Self-Tests and Assessments
Have basic self-tests available for your clients. Make sure you have a system in place for administering the SDI, PTSI-R, and other assessments. You can review Center for Healthy Sex's self-administered tests for Sex Addiction, Love Addiction, and Internet Sex Addiction below:
---
Network of Therapists
Whether you treat addicts or partners, you'll want to have referrals ready for spouses, partners, and family members of your clients. The following directories can help you find other licensed therapists in your area.
AASECT – American Association of Sex Educators, Counselors and Therapists
IITAP – International Institute for Trauma & Addiction Professionals
SASH – Society for the Advancement of Sexual Health
---
Psychiatric Referrals
Find a good psychiatric referral for your clients who will benefit from medication. You'll also want a referral for psychological testing.
---
11-Day Intensive Referral
Remember Center for Healthy Sex when your clients can't stop acting out between weekly therapy sessions. Call our office at 310-843-9902 to speak with one of our intake counselors about how we might be able to help your clients.
---
Inpatient Treatment Referral
Learn about reputable Inpatient Treatment facilities for your clients who need the highest level of care possible. For consultation and referrals, call CHS at 310-843-9902.