Men's Internet Pornography Addiction Group
The Pornography Addiction Men's Group at Center for Healthy Sex takes a specific approach to treatment by distinguishing pornography addiction from sex addiction.
We know that anxiety, depression, isolation, and sexual dysfunction are symptoms that may occur as a result of compulsive porn usage.
This process group will offer concrete interventions to help you get untangled from the web of Internet porn usage to restore your sexual health.
This group is limited to 7 participants due to the intense nature of this therapeutic work.
Current Schedule:
9:00 – 11:00 am | Saturdays | $85
Group Leader: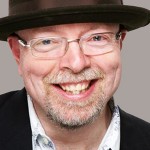 Craig Cassidy, MFT, is a Clinical Associate at CHS, providing couples and individual sex therapy, support for partners of sex addicted spouses, and sex and love addiction treatment in group, individual and intensive formats. He holds a Master's Degree in Counseling Psychology with a Jungian focus from Pacifica Graduate Institute and a Masters in Spiritual Psychology from the University of Santa Monica and is skilled at using psychodynamic, attachment theory and an eclectic array of interventions to assist the client in the healing experience. He has worked at The Maple Counseling Center of Beverly Hills and The Center for Hope & Healing where he trained to work with a wide spectrum of life's challenges. LMFT #88527
Visit our group therapy schedule page for our current schedule of all group programs. We invite you to call CHS to register or for more information @ (310) 843-9902