Upcoming Events, Lectures and Trainings
The following events are open to the public. Clients, professionals, and curious minds are all welcome to attend and participate.
Click here to join our mailing list!
Click here for recordings of past events.
---
Alex Katehakis at the 2018 National Conference for Lawyer Assistance Programs
September 27, 2018 in Charleston, SC
11:00am – 12:15pm
The theme for the conference is "Next Generation: Changing the Culture of the Legal Profession." The conference program includes sessions of interest to judges, disciplinary staff, bar leaders, lawyer assistance program directors and staff, law school administrators and law firm managers, as well as, abundant opportunities to network with LAP personnel and volunteers involved in lawyer assistance programs from across the U.S., Canada and the U.K.
In addition, the Conference features an Exhibit Hall of facilities from around the US and Canada that focus on treating substance use disorders, compulsive behaviors, mood disorders, and more. This is a wonderful opportunity to discover new facilities and interact face to face with the facilities you use currently.
Click here for more information or to register
---
Sex Addiction Treatment Training Program
Saturdays, Oct. 6, 20, 27, Nov. 3, 17, and Dec. 8
BBS and APA Credit Available: 18 CE's
Level: Introductory
Learning Objectives:
Define the concept of sex addiction
Describe the etiology of sex addiction
Identify the neuropsychobiological processes and attachment styles related to sex addiction
Discuss assessment and diagnosis of sex addiction and co-occurring disorders
Illustrate strategies for implementing effective treatment plans and protocols for sex addiction
Identify common errors to avoid when treating sex addiction
Explain disclosure preparation for the recovering sex addict and partner
Review effective strategies for couples in recovery
Describe strategies to help partners and sex addicts reinstate healthy sexuality
Six Class Course:
$725 for Licensed Professionals (18 CEs for MFTs, LCSWs, PhDs, PsyDs, LPCCs and LEPs)
$575 for Unlicensed Professionals
PROVIDER #: 107699
Center for Healthy Sex is approved by the American Psychological Association to sponsor continuing education for psychologists. Center for Healthy Sex maintains responsibility for this program and its content. There is no known commercial support for this program. Course meets the qualifications for 18 hours of continuing education credit for LMFTs, LCSWs, LPCCs, and/or LEPs as required by the California Board of Behavioral Sciences. Certificates will be awarded via email upon completion of the course. Deposits are not refundable. If you need to cancel, payments can be applied to future trainings. To request accommodations for special needs, to report grievances, or for any other questions please contact us at 310-843-9902 or via email: info@centerforhealthysex.com
Click here for more information, or call 310-843-9902 to register.
---
"Let's Talk About Sex: Issues of Desire and Dysfunction in Clinical Practice" with Alexandra Katehakis, Ph.D., LMFT and Santa Barbara CAMFT
October 17, 2018
11:30am – 1:30pm
The topic of sex can be a "dirty little secret" in couple therapy especially when therapists don't bring it up. This presentation will focus on how when and how to broach the topic of sex to assist couples in reducing shame about the conversation and in having more explicit discussions about their sexual concerns and desires. Issues such as how to approach low sexual desire or sexual dysfunction, whether sexual fantasies have a place in relationships, and how to get couples talking about what they like sexually are examples of the kind of discussion that will take place.
Participants will understand the definition of sexuality according to the World Association of Sexual Health and consider that couple sexuality is informed by the broader culture and the culture of their youth. Finally, we'll examine how personal values assist in the construction of a positive sexuality.
Learning Objectives
Increase therapist comfort (hard to measure comfort) in talking about sex and sexuality in the therapeutic setting by recognizing how to elicit the presenting sexual problem , as evidenced by knowledge of 2 appropriate clinical interventions
Describe three components of sexual health including the ability to talk about sex and sexuality; identify cultural concerns; understand consent; discuss masturbation and fantasy.
Assist clients in identifying? 2-3 individual and shared values as it applies to partner-relational sex.
Click here for more information or to register.
---
Alex Katehakis at the UNITED STATES ASSOCIATION FOR BODY PSYCHOTHERAPY (USABP) 2018 CONFERENCE
Saturday November 3, 2018 in Santa Barbara
Now, more than ever, our field must support methodological approaches that foster the repair of disconnection. We aim through this conference to highlight both the science and practice of how embodied self-awareness promotes this capacity for connection in both our clients and ourselves. We seek to highlight relational approaches to body psychotherapy that galvanize the restorative properties of our innate vitality.
Speakers will include but not be limited to topics such as embodied approaches to relational trauma, vitality, the use of movement in psychotherapeutic praxis, working with infants in clinical settings, sexual health and vitality, interpersonal neurobiology and more. The conference will feature speakers from wide intersections of our field from Reichian analysis, bioenergetics, Hakomi, Somatic Experiencing, Focusing, and more!
Click here for more information or to register
---
Women's Love Addiction Weekend Workshop
at Center for Healthy Sex
November 9-11, 2018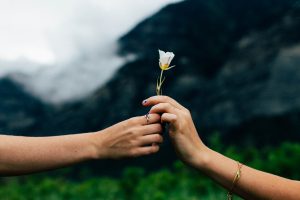 This experiential workshop will give you the tools you need to break free of problematic relational patterns and start developing your core sense of authentic emotional intimacy.
For more information about this workshop, click here.
To register, please call our intake line at (310) 843-9902.
---
Click here to view information on past events.