Upcoming Events, Lectures and Trainings
The following events are open to the public. Clients, professionals, and curious minds are all welcome to attend and participate.
Click here to join our mailing list!
Click here for recordings of past events.
---
Behind the Scenes at Center for Healthy Sex
Free Event!
Learn about employment opportunities, our apprenticeship program, upcoming trainings and other special events!
Saturday, June 2nd – 9:00 – 10:30 AM
Hosted by Alex Katehakis, Clinical Director and Douglas Evans, Executive Director
Read More
We're opening our doors to the public, granting an inside look at our wellness treatment facility and showcasing what a future at Center For Healthy Sex could look like for you. Whether you're a sexual health professional looking to gain some insight about our clinical approach and practices, or if you're just curious about what it is we really do here, you are welcome to join us for a 90 minute information session led by our Clinical Director, Dr. Alexandra Katehakis as well as our Executive Director, Douglas Evans. In this session, we'll be discussing employment opportunities, our apprenticeship program, training, special events, and more!
This event will take place at Center for Healthy Sex, 10700 Santa Monica Blvd., Los Angeles, CA 90025.
To RSVP please e-mail morgan@centerforhealthysex.com.
---
Mirror of Intimacy webinar series
June 4, 2018, 12 noon (PST)
Interactive webinar with Alexandra Katehakis, MFT, CST-S, CSAT-S on the theme of Pillow Talk from our award-winning daily meditation book "Mirror of Intimacy"
Our Mirror of Intimacy webinars take place on Anymeeting. To register for this webinar, simply click here. On the day of the webinar, you can join the meeting starting at 11:45am PT by clicking this link: https://www.anymeeting.com/664-579-162.
To join the webinar by phone, dial: 863-208-0120 and enter access code: 885 7402#
If you have any questions, please e-mail morgan@centerforhealthysex.com.
---
The Sex Expert webinar series
June 8, 2018, 12 noon (PST)
Interactive webinar with Pamela Madsen and Dan Powers, CSB on Why Consent is Complicated
Read More
What if part of your fantasy and arousal comes from a place of submission and play? Or, what if you consented at first and then something just does not feel right? And, how to have these important conversations around sex and consent, and still keep the spark of spontaneity and fun?
A pioneer in fertility and sex advocacy, Pamela Madsen is the founder of Back to the Body: Sensuous Retreats for Women. Before taking on female sexuality full-time, Pamela was the first Executive Director of The American Fertility Association. She is a fearless advocate for women's health and integrated sexuality who leverages her raw honesty and well-informed wit to help strip the stigma from female desire and body image.
At the age of 40, Dan Powers was introduced to the Western version of the tantric arts through Charles Muir and the Source School of Tantra Yoga. That introduction began his quest for knowledge about all things related to a more intimate expression of sex and sexuality. Being an engineer, Dan sought to learn other grounded approaches to sexuality and gain an understanding of the inner working from the perspective of how bodies function. After years of study, the result of his quest is a comprehensive knowledge about sex, sexuality and relating from a wide variety of disciplines and traditions including Quodoushka, Sky Dancing Tantra, Human Awareness Institute (HAI), Lafayette Morehouse, Body Electric, One Taste, and many more. He shares his knowledge with his clients and the wider community through his company Beyond the Bedroom asking them to explore what is possible so they can decide what works best for them and their relationships.
---
Gay Tantra for Meth Recovery
by Brent Horning
Friday, June 15, 2018
1:15pm – 2:30pm
FREE CE LECTURE!
1 CE available for LMFTs, LCSWs, LPCCs, LEPs, and psychologists
Read More
Resourcing from a wide range of body/mind/spirit techniques from the East, and his history teaching Kundalini Yoga, Meditation and Gay tantra workshops, Brent's friendly and humorous approach combines ancient wisdom with an understanding of the urgency and hopelessness facing many gay meth users in recovery.
Learning Objectives:
Summarize the potential uses of tantra for gay men in recovery
Describe or show how meth affects reward pathways, dopamine, and the nervous system
Give examples of interventions including eye-gazing with predetermined or spontaneous volunteer, clothed non-sexual partner positions to build intimacy, and energy circulation.
Brent Horning has been exploring and practicing the healing arts since he moved to Los Angeles from Michigan in 2001. He gained extensive somatic awareness through his 13 years as a certified massage therapist. He holds a certification as a Kundalini Yoga and Meditation instructor since 2007, specializing in gong sound therapy and the yogic teachings of sacred sexuality. He earned his certification as a drug and alcohol addiction at UCLA Extension and after completing his supervised internship and state exam, he registered with CCAPP (California Consortium of Addiction Programs and Professionals) He is currently working towards his Masters degree in Psychology.
This lecture takes place at Center for Healthy Sex
RSVP to morgan@centerforhealthysex.com
Show Event Disclaimer
Center for Healthy Sex, Continuing Education provider #107699. This course meets the qualifications for 1 hour of continuing education credit for LMFTs, LCSWs, LPCCs and/or LEPs as required by the California Board of Behavioral Sciences. Center for Healthy Sex is approved by the American Psychological Association to sponsor continuing education for psychologists. Center for Healthy Sex maintains responsibility for this program and its content. There is no known commercial support for this program. To request accommodations for special needs, to report grievances, or for any other questions, please contact us at 310-843-9902 or via email: 
info@centerforhealthysex.com
. Certificates of attendance will be emailed upon completion of the course.
---
The Sex Expert webinar series
July 13, 2018, 12 noon (PST)
Interactive webinar with Gina Cloud on When Was the Last Time You Had a Really Great HEART-on?
Read More
Description TBD
GINA CLOUD is a passionate W.O.M.A.N., creator of GinaCology, deeply devoted teacher, author, speaker, Natural Beauty and Life Coach, an expert on women's issues,  avid dancer, and mother of a daughter. She has spent the last 25 years developing this body of work based on the powerful—often misunderstood, misrepresented, even despised—biological cycles of women's lives, through her own personal journey into self-mastery and the idea that we can and do heal ourselves.
---
Women's Love Addiction Weekend Workshop
July 20-22, 2018 at Center for Healthy Sex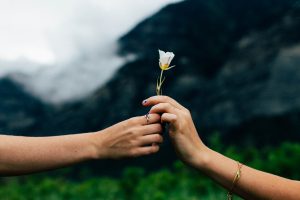 This experiential workshop will give you the tools you need to break free of problematic relational patterns and start developing your core sense of authentic emotional intimacy.
For more information about this workshop, click here.
To register, please call our intake line at (310)843-9902.
---
Click here to view information on past events.