Upcoming Events, Lectures and Trainings
The following events are open to the public. Clients, professionals, and curious minds are all welcome to attend and participate.
Click here to join our mailing list!
Click here for recordings of past events.
---
Mirror of Intimacy webinar series
July 9, 2018, 12 noon (PST)
Interactive webinar with Alexandra Katehakis, MFT, CST-S, CSAT-S on the theme of Foreplay from our award-winning daily meditation book "Mirror of Intimacy"
Our Mirror of Intimacy webinars take place on Anymeeting. To register for this webinar, simply click here. On the day of the webinar, you can join the meeting starting at 11:45am PT by clicking this link: https://www.anymeeting.com/295-465-804.
To join the webinar by phone, dial: 863-208-0120 and enter access code: 885 7402#
If you have any questions, please e-mail morgan@centerforhealthysex.com.
---
Pelvic Floor Physical Therapy for Sexual Concerns
by Stephanie Prendergast
Friday, July 20, 2018
1:15pm – 2:30pm
FREE CE LECTURE!
1 CE available for LMFTs, LCSWs, LPCCs, LEPs, and psychologists
Read More
The majority of pelvic floor disorders are associated with sexual dysfunction
and have a significant impact on a person's quality of life. Many people do not realize pelvic floor dysfunction can affect women, men, transgender and gender nonconforming persons as early as childhood and through the end of life. Studies show that medical professionals, including primary care physicians, gynecologists, and urologists, are unfamiliar with pelvic floor dysfunction and are uncomfortable speaking to their patients about sex. This renders patients under-diagnosed, misdiagnosed, and frustrated. Pelvic floor dysfunction is treatable and proper management will help people restore their pelvic health and improve their quality of life.
Learning Objectives:
Understand pelvic floor anatomy and physiology and associated signs, symptoms, and diagnoses of high-tone pelvic floor disorders (Vulvodynia, Interstitial Cystitis, Pudendal Neuralgia, Chronic Pelvic Pain Syndrome, Endometriosis, etc) and low-tone pelvic floor disorders (stress incontinence, pelvic organ prolapse, post-prostatectomy and post pelvic floor reconstruction rehabilitation, postpartum pelvic health, etc)
Understand the components of the pelvic floor physical therapy evaluation and treatment process
Verbally screen patients for PFD and have resources to work within an interdisciplinary treatment plan for better patient outcomes.
Stephanie A. Prendergast, MPT is cofounder of the Pelvic Health and Rehabilitation Center, which has 8 locations: San Francisco, Berkeley, Walnut Creek, Los Gatos, West Los Angeles, Thousand Oaks, Lexington, MA and Bedford, NH. She currently treats patients in the West Los Angeles location. Stephanie was first elected to the International Pelvic Pain Society's Board of Directors in 2002 and in 2013 she was the first physical therapist to be President of the Society. She has authored numerous publications in peer-reviewed journals and textbooks and regularly lectures at medical conferences and in the community on pelvic health-related topics. She is an advocate for people with pelvic pain, pelvic floor physical therapists, and the field of pelvic health. She and PHRC Cofounder Elizabeth Akincilar co-authored the popular book, Pelvic Pain Explained, in 2016. PHRC published an award-winning blog, As The Pelvis Turns, every Thursday. You can find Stephanie on Twitter as @pelvichealth and the Pelvic Health and Rehabilitation Center on Instagram, Facebook, and Pinterest
This lecture takes place at Center for Healthy Sex
RSVP to morgan@centerforhealthysex.com
Show Event Disclaimer
Center for Healthy Sex, Continuing Education provider #107699. This course meets the qualifications for 1 hour of continuing education credit for LMFTs, LCSWs, LPCCs and/or LEPs as required by the California Board of Behavioral Sciences. Center for Healthy Sex is approved by the American Psychological Association to sponsor continuing education for psychologists. Center for Healthy Sex maintains responsibility for this program and its content. There is no known commercial support for this program. To request accommodations for special needs, to report grievances, or for any other questions, please contact us at 310-843-9902 or via email: 
info@centerforhealthysex.com
. Certificates of attendance will be emailed upon completion of the course.
---
Women's Love Addiction Weekend Workshop
at Center for Healthy Sex July 20-22, 2018 – FULL
New Dates Announced: September 14-16, 2018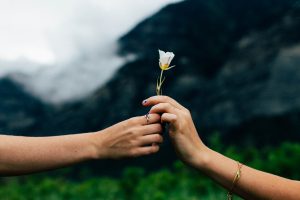 This experiential workshop will give you the tools you need to break free of problematic relational patterns and start developing your core sense of authentic emotional intimacy.
For more information about this workshop, click here.
To register, please call our intake line at (310)843-9902.
---
Sex Therapy Training with Alex Katehakis
September 7 – 9, 2018 in Arlington, VA
More information TBA
---
Alex Katehakis at the 2018 National Conference for Lawyer Assistance Programs
September 27, 2018 in Charleston, SC
11:00am – 12:15pm
The theme for the conference is "Next Generation: Changing the Culture of the Legal Profession." The conference program includes sessions of interest to judges, disciplinary staff, bar leaders, lawyer assistance program directors and staff, law school administrators and law firm managers, as well as, abundant opportunities to network with LAP personnel and volunteers involved in lawyer assistance programs from across the U.S., Canada and the U.K.
In addition, the Conference features an Exhibit Hall of facilities from around the US and Canada that focus on treating substance use disorders, compulsive behaviors, mood disorders, and more. This is a wonderful opportunity to discover new facilities and interact face to face with the facilities you use currently.
Click here for more information or to register
---
Alex Katehakis and Santa Barbara CAMFT
October 17, 2018
11:30am – 1:30pm
More information TBA
---
Alex Katehakis at the UNITED STATES ASSOCIATION FOR BODY PSYCHOTHERAPY (USABP) 2018 CONFERENCE
Saturday November 3, 2018 in Santa Barbara
Now, more than ever, our field must support methodological approaches that foster the repair of disconnection. We aim through this conference to highlight both the science and practice of how embodied self-awareness promotes this capacity for connection in both our clients and ourselves. We seek to highlight relational approaches to body psychotherapy that galvanize the restorative properties of our innate vitality.
Speakers will include but not be limited to topics such as embodied approaches to relational trauma, vitality, the use of movement in psychotherapeutic praxis, working with infants in clinical settings, sexual health and vitality, interpersonal neurobiology and more. The conference will feature speakers from wide intersections of our field from Reichian analysis, bioenergetics, Hakomi, Somatic Experiencing, Focusing, and more!
Click here for more information or to register
---
Click here to view information on past events.