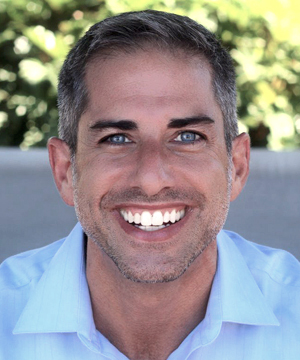 Daniel Lacovara, is a Licensed Marriage and Family Therapist and Primary Therapist at Center for Healthy Sex. Daniel trained at the Los Angeles Gay and Lesbian Center, where he worked with clients with substance abuse and mental health problems such as anxiety, depression and grief and loss. In addition, he designed the curriculum for and co-facilitated the Center's first Sexual Compulsives Group for men.
He has participated in Group Psychotherapy Association of Los Angeles (GPALA) trainings on psychodynamic and relational work in group therapy and with the California Association of Mental Health (CAMFT) on depression and its impact on intimate relationships. He has also received training in attachment theory and Bowenian approaches to individual and couples treatment at the Bowen Institute in San Diego.
In addition, Daniel held the position of Administrative Director for Change Management at the Mount Carmel Guild Behavioral Services (MCGBS), a seventeen-site mental health clinic in Newark, New Jersey, treating the serious and persistently mentally ill. There he worked with clinical and administrative leadership, helping the organization to achieve first-time accreditation by the Joint Commission on the Accreditation of Healthcare Organizations (JCAHO) to ensure MCGBS programs met the highest standards for quality.
Daniel graduated with a masters of arts in clinical psychology from Antioch University, and received his undergraduate degree in English Literature from Georgetown University. MFT 92436