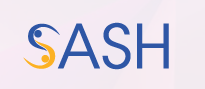 Saturday, October 17th, 2020
4:30pm – 6:30pm CENTRAL TIME
Has the upcoming addition of Compulsive Sexual Behavior Disorder into the ICD-11 finalized the debate about how to name and treat problematic sexual behaviors? This does not appear to be the case! It is important for both the public and professionals to understand the different models, why they exist and how each may have unique potential for individuals seeking help. In this panel discussion theory will be contrasted and commonalities explored. The discussion will illuminate for the audience three of the most common models for describing and treating sexual behavior problems from well-respected experts in their various fields. Join Eli Coleman PhD, Alex Katehakis, PhD, LMFT, CSAT-S, and Marty Klein, PhD as they help us understand and maneuver this extremely difficult arena.