Center for Healthy Sex offers several weekly addiction recovery groups for men. These therapy groups utilize the impact of peer experience and peer support to create a strong foundation for sobriety.
Participate in recovery techniques which have helped thousands of sex addicts.
Stop destructive sexual patterns such as infidelity or excessive use of pornography.
Understand addiction and break through obstacles which prevent recovery.
Build a support network and realize you're not alone in your struggles.
Each group is limited to 7 participants due to the intense nature of this therapeutic work.
Current Schedule:
7:00 pm – 9:00 pm | Mondays | $85
7:00 pm – 9:00 pm | Wednesdays | $85
6:00 pm – 8:00 pm | Thursdays | $85
online and in-person options available
View our group therapy schedule for our current list of all group programs. We invite you to call CHS to schedule a group assessment or for more information @ (310) 843-9902.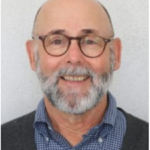 Robert Mendelsohn is a Marriage and Family Therapist, Certified Sex Addiction Therapist Supervisor, and Clinical Director at Center for Healthy Sex. He holds a Master's in Clinical Psychology from Antioch University and a Bachelor of Arts in Social Psychology from Harvard University. His work includes providing therapy to individuals, couples and families. Professional memberships include the American Family Therapy Academy, the California Association of Marriage and Family Therapists, and the American Association of Marriage and Family Therapy. He is certified by the Los Angeles County Probation Department as a domestic violence group facilitator. LMFT #39142
Alexander Gittinger is an associate clinical social worker and primary therapist at Center for Healthy Sex. He has worked as a California State Certified Alcohol and Drug Addiction Counselor, specializing in sex addiction recovery coaching since 2010. He earned his Master's in Clinical Social Work with a forensic concentration from California State University, Los Angeles. He holds certifications in Sex Addiction (IITAP), Choice Theory, Relational Gestalt Therapy, Trauma Informed Care and is pursuing a certification in Internal Family Systems. He is affiliated with NASW, CCAPP, and is on the board of directors of a civil rights organization. ASW# 94732 Supervised by Alexandra Katehakis, MFC# 36902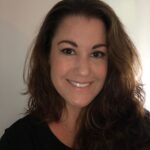 Jennifer Salierno is a Primary Therapist at Center for Healthy Sex. She has a passion for helping those struggling with trauma; meeting clients where they are to help alleviate presenting symptoms. Jennifer has experience in treating drug and alcohol addiction, sexual trauma and PTSD. She has worked with dual diagnosis clients at inpatient facilities as well as domestic violence and sexual assault victims. Jennifer earned her Masters of Arts in Clinical Psychology from Pepperdine University. She is a registered Marriage and Family Therapist MFT #115530.