Sex Therapy Training Program: An Interactive Journey Toward Understanding Sexual Health
TBD
at Antioch University, Culver City, CA
Close to LAX & major freeways
Tuition:
$695
To REGISTER call (310) 843-9902
---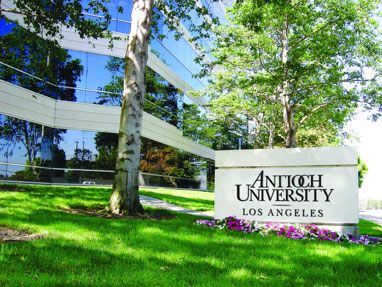 Two-Day Course: TBD (8:30am – 5:30pm)
Lunch included both days
Daily breaks (10am – 10:30am and 2:45pm – 3pm)
BBS and AASECT Credits Available: 15 CEs
Level: Introductory
This introductory level, 15-hour sex therapy training program is designed for professionals interested in gaining a deeper understanding of sex therapy including etiology, assessment, diagnosis, treatment protocols, and strategies for healthy sex and sexuality. This course offers 15 CEs for the following licensures and certifications: LMFTs, LCSWs, LPCCs, LEPs, Ph.Ds, and AASECT. Dr. Katehakis is a certified sexologist and certified sex therapist. She is the owner and clinical director of Center for Healthy Sex and has 20 years of experience in the field of sexual health.
(15 CEs for BBS and AASECT)
---
You will gain a comprehensive overview of the following clinical topics:
Discuss the basic concepts of sex therapy and common treatment models
Identify questions clinicians should reflect on prior to practicing sex therapy that will increase awareness of clinical blind-spots and biases
Describe the physiology of orgasm and the erectile network for men and women
Identify diversities among gender identities, orientations, and sexual expressions
Explain assessment protocols for 3 common male and female dysfunctions
Describe treatment directives for 3 common male and female sexual dysfunctions
Discuss at least 3 errors to avoid when practicing sex therapy
Explain how to effectively manage countertransference issues in sex therapy
Explain at least 3 ways commitment and marriage affect sexuality
Identify 3 ways that pregnancy, labor, and parenthood affect sexuality
Discuss effective treatment interventions for sexual health problems caused by advanced aging and physical disabilities
Discuss key aspects of BDSM & KINK culture
The CHS Sex Therapy Training Course will be held at Antioch University. All mental health professionals are welcome!
[expand title="Show Event Disclaimer" swaptitle="Hide"]
CAMFT Approval# 107699
Center for Healthy Sex is approved by the California Association of Marriage and Family Therapists to sponsor continuing education for LMFT's, LCSW's, LPCC's and LEP's. Center for Healthy Sex maintains responsibility for the program and all its content. Course meets the qualifications for 15 hours of continuing education credit for LMFT's, LCSW's, LPCC's and LEP's as required by the California Board of Behavioral Sciences.
Center for Healthy Sex provides training to all mental health professionals in the interest of increasing knowledge about sexual health issues and there is no commercial support for our educational programs.
This program meets the requirements of the American Association of Sexuality Educators, Counselors, and Therapists (AASECT) and is approved for 15 CE credits. These CE credits may be applied toward AASECT certification and renewal of certification. Completion of this program does not ensure or guarantee AASECT certification. For further information please contact info@aasect.org.
Refund/Cancellation Policy:
Registration fees are non-refundable.
To request accommodations for special needs, or report grievances, please contact (310) 843-9902 or email info@centerforhealthysex.com.
[/expand]
---
Testimonials for this Training:
"The course gave me more insight to the topics that I might face when working with clients who present with sexual concerns."
– Sam
"This course gave me more familiarity with the language for medical conditions, sexual behavior, and sexual dysfunction and the accompanying terms. I feel better informed."
– Joe
"I really only had very vague concepts of sex therapy, and the scope of issues and treatment interventions gave me a lot of information for my "tool kit." I also think it will help me better integrate discussions of sex and sexuality with my clients in an affirming way."
– George
"I found it very helpful to understand the behavior in gay life (bathhouses, cruising, image crisis, roles and agreements) and for that matter anything that was outside hetero-normative behavior. It increased my sensitivity towards behaviors and social environments that I don't travel in, but accept and want to be empathetic to."
– Glenda
"The class taught me how to connect with clients on a level much deeper than the "presenting issue," and to hold all of the sexual presenting issues as a part of the whole. It also educated me as to the male and female anatomies in a way that will help me understand when clients are going through physical/sexual stressors."
– M.J.
"Learning about the kink community helped me a ton, so that I can understand the different ways to conceptualize this."
– Victor